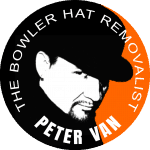 HOME REMOVAL BLOG
TIPS FROM PROFESSIONAL HOME MOVER
Hiring a Van from a Rental Firm for Home Move. Is this the right thing to do?
Moving home puts undoubtedly massive pressure on everyone's budget. There are so many things that need to be paid for before you even open the door to your new place. For that reason saving some money on Removal Company may be very tempting indeed. Hiring a van directly from Rental Firm and moving home on your own can save you money for sure. However, what seems to be easy at first, quite often turns into a nightmare. Here you will find a list of topics that you may find interesting:
Cost of Renting a Van. What should you know?

Hiring a van seems to be a fairly simple process these days. There are many different firms and different deals. Also, prices seem to be very promising. Although you can rent a van easily through your phone these days, firstly you need to know what size is right for you. The big move would require the largest van. On the short distances, however, hiring a van with smaller dimensions may be a better option. You may need, however, to repeat the load a few times. Smaller van is also cheaper to rent, easier to handle, and uses less fuel. A hiring a larger van may be the best option for longer distances as you want to fit everything at once.
Whatever van you choose, you need to know about potential extra costs, in case if something goes wrong.
– extra insurance
Firstly, insurance is a must. Pay for all available insurance options while you renting. This eventually will raise the total price of the rental but in this case, "money well spent". For instance, any minor damage to the vehicle can cost you anything from £250. Bigger damages or theft of the van is a matter of £1000 +. In other words, having a full packet of insurance would give you peace of mind, for a very reasonable price.
– refueling
Generally, you need to bring the van back with at least the same amount of fuel. Otherwise, the Rental Company will charge you extra for refueling on their terms (more money, obviously). Take a picture of a fuel gauge before you rent a van and drive off. If the van's tank is full, the refueling will be simple. Unfortunately, more often the van will be partially filled with fuel, so it is purely your lucky guess how much fuel you need to put at the end. Very likely you will put more than needed.
– don't be late
There is always a specific day and time set to return the rental van. If you are paying by the day, you may be charged for an additional day for being just one hour late. Call them immediately to do some arrangements if you are going to be late. As a result, they may amend your agreement for example, or send you to another, more convenient location instead.
ALWAYS CHECK CAREFULLY THE RENTAL AGREEMENT, ESPECIALLY THE SMALL PRINT. MAKE SURE YOU KNOW WHAT TIME THE RENTAL OFFICE CLOSES AND WHAT IS THE POLICY FOR DROPPING OUT OF HOURS.
---
driving a large van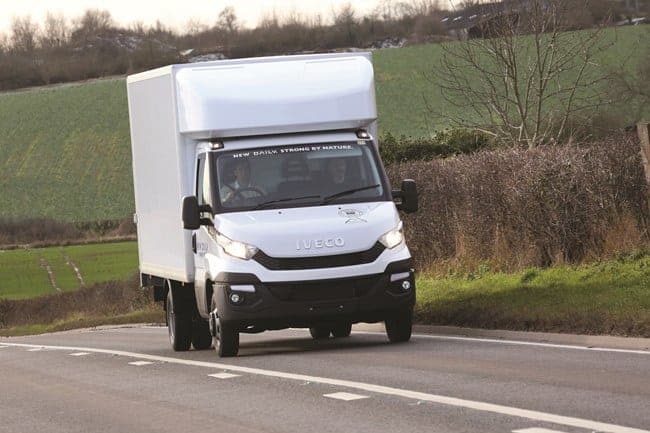 Firstly I would like to point out we are talking here about "Luton" or "Sprinter" type vehicles. The biggest ones that still qualify as "A VAN". Up to 7 meters long, 3.3 meters high, and 2.3 meters wide. This is a sort of vehicle that you would probably need to move your home. If you have driven a large van and you feel OK doing so, then you can skip this part. Otherwise please consider a few things:
– driving difficulties
Due to van dimensions, it is much more demanding to drive it, especially in urban areas. London is the best example of it. Densely congested, with plenty of narrow streets and mews, packed with parked vehicles. Many streets have installed narrowing bollards and speeding bumps are almost everywhere. You also must be very careful not to breach any road/parking regulations or not to be caught by traffic cameras. Otherwise, a hefty penalty ticket will arrive at your address within a few days.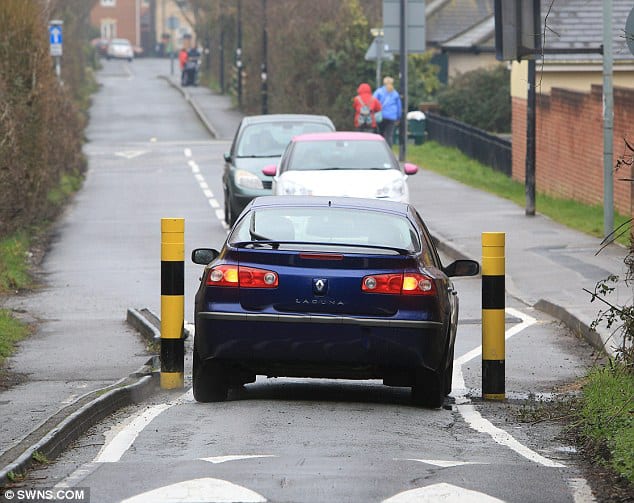 – parking difficulties
This is without a doubt the most tricky part. Just finding the right place with enough space for a large van can give you a headache. You would need around 8 meters or 1,5 – 2 parking bays for your vehicle. You need to reverse that beast into the parking slot using side mirrors. If you are moving into an apartment with an underground parking/loading bay, please check the height of it first, as your van may not fit there.
– do not overload the van
According to the Road Regulations, the maximum weight of the van must not exceed 3.5 tonnes. This includes the load itself, the driver and passengers, fuel, everything. The Police may stop you on the road and weigh your vehicle with fancy equipment if they suspect your van to be overloaded…
Penalties for an overloaded van. WHAT DO YOU NEED TO KNOW?
---
Hiring a Van and moving on your own. Pros and Cons.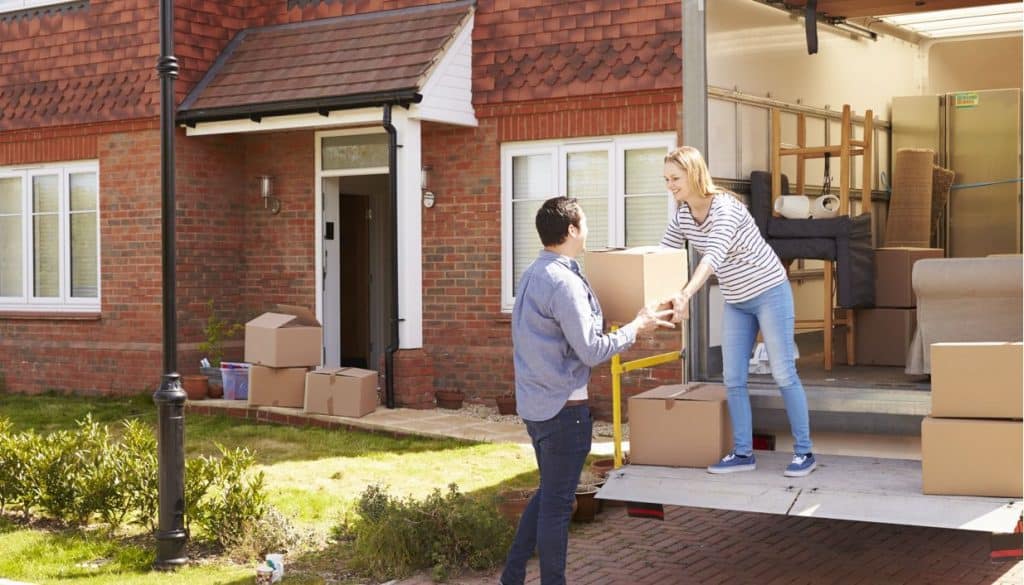 There are a few situations when moving home by yourself may be a good idea:
– the money is tight
Self-explanatory. This situation does not require any comment or to be examined. Good Luck with everything. You will manage.
– you just need to move a small amount of stuff
PROS. If you are moving out from a furnished studio or one-bedroom flat and there is nothing particularly heavy and clunky. Just a small amount of boxes, bags, and a few plants perhaps. It may work well for you. This may be even fun.
CONS. The small move won't cost you a lot if you use Man and a Van service and is convenient. Consider the time required to rent the van from a rental company (you need to get there somehow – by bus, cab, or Uber perhaps), do your move, drive the van back through traffic (don't forget to refuel) and finally get back home. It may take most of the day. Also, cost-wise it may not be so obvious choice (check small prints on Van Rental Agreement).
– your destination is far away
If your new place is located a few hours of driving away from the old address, transporting would be a serious cost. You can save a lot by doing it yourself.
CONS. You would need to load and unload the van on your own. Returning the van to a different location (office) is not always possible. However, if your Van Rental Company agrees to that, they will charge you extra.
– your family and friends "insist" to help you
PROS. Well, it may be a good reason. Quite often it works well. You may save some money and be very satisfied with the work done if everything goes as planned. Also, the prospect of spending a day with your Friends and Family may be interesting.
CONS. Moving any home is rather a laborious task. It often requires heavy lifting. If you are moving furniture or appliances you would gladly use some extra equipment like trolleys, tools, removal blankets, for example. Unfortunately, a rental van is not equipped with those, so you would need to organize them somehow or deal without them. Another very important factor is the fact that you won't be really in charge of the whole situation. It is awkward to demand anything from people that agreed to help you without any gratification. You may expect more than a few coffee breaks, etc. It will make the whole move much longer, for sure. When the van is finally loaded, you still need to drive to the destination and unload it. What about insurance in case that something got broken? Who would cover the costs?
---
CONCLUSION.
Moving your home with a hired van may be a very good option, indeed. As long as everything goes according to the plan you can save some money, as a result. If you know how to handle a large van and you are also prepared for hard work just, go ahead. However, if saving money is namely the only factor, please calculate everything very carefully. What seems to be very obvious at first, doesn't look that shiny if you consider everything. In the end, you may be better off just by using a Removal Firm to cope with your move. Apart from that good Removal Firm is insured, they know how to handle things and … you will be the BOSS through the whole moving time. Also struggling with all "Rental Van things" won't be necessary.
---
Spread the word:
Facebook
Twitter
Linkedin-in
Snapchat
Instagram